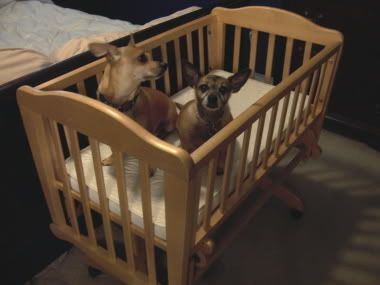 Hello. Here's the first words from the new dad. Melisa and I were coming back from the movies this afternoon and decided to stop in the thrift shop. We found this lovely little bassinet that we thought would work out just great for us, so we brought it home. It feels like a sturdy construction and it has rolling and rocking features. Little by little, the house is feeling more baby-ready. I thought I'd share a picture with you, and our two babies Molly and Lil' Joe wanted to help as models.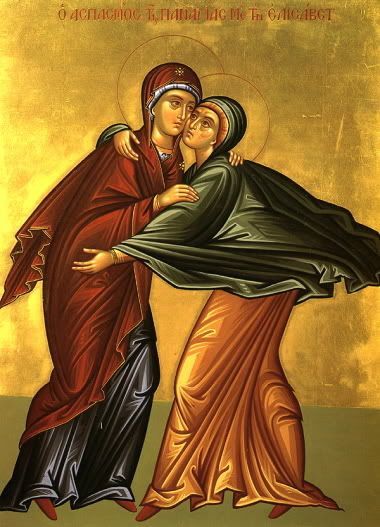 Tomorrow, I'll be celebrating the feast of the Visitation of Our Lady to S. Elizabeth. The event is recorded in
Luke 1:39-56
. Having heard that her older cousin Elizabeth (who should be beyond child-bearing age) is six months pregnant, Mary goes to visit her in the hill country. We know that babies begin to hear in the womb at about 20 weeks. When Mary arrives, Elizabeth feels the baby kicking and says that the sound of Mary's voice is giving her baby cause to jump for joy in the womb.